Three years ago today, I was lucky enough to experience the greatest hockey game in history. It was the Heritage Classic Outdoor hockey game in Edmonton, where the Edmonton Oilers played some other team. It was truly a remarkable day.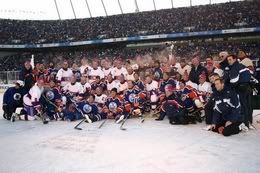 It was also a typical November day in Canada.....freezing!!! Brrrrrr!!!!! It was -25 Celcius and being outside for eight hours, yes yes yes it was cold. However, it was worth it! We even had a streaker. Yup, a streaker in -25 degrees Celcius weather.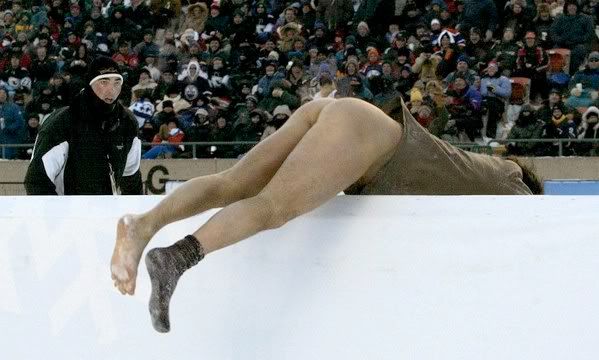 The Legends game saw the return of the Great One, Wayne Gretzky, finally back in an Oilers uniform, plus Jari Kurri, Glenn Anderson, Grant Fuhr, and the greatest player ever, Mark Messier!!
I grew up in Manitoba and saw the Oilers as often as I could in Winnipeg. Unfortunately, I never got to see Gretzky play until November 22, 2003. Plus to see Messier and Fuhr, my two favorite players, back in Oiler blue was fantastic.